The Rome Area History Museum is OPEN and FREE to the public, on a limited basis, due to ongoing construction.
Please call ahead the day of your visit to ensure the museum is open:
706-235-8051
Open or Closed signs will also be posted in front of the museum -
during touring hours.
_____
Monday, November 28th, 2016 - 6:00 p.m. at the
ROME AREA HISTORY MUSEUM
"A Trail of Fire"
Rome Georgia: The Start of Sherman's March to the Sea.
Join us 152nd anniversary month of the start of Union General Sherman's infamous march.
Known as "The Great March" at that time; much misinformation has been widely spread about the origins of this catastrophic march. Knowledgeable speakers, including John Carruth and Jim Belzer, will examine the facts behind the myths; and lead a Q & A discussion after.
Admission is FREE to the public; and light refreshments will be served.
Reservations are encouraged – but not required. 706.235.8051
__________

Come Visit our

"Downtown Welcome Center"
Welcome Center is located across from the Town Green,
in the back of the Rome Area History Museum.
"LEGENDARY LOCALS OF ROME"

A Great Book, by Russell McClanahan; about the Locals who have shaped our Community - from the Native Americans and Early Settlers, right up to present day "Living Legends"!

A limited number of copies are available to purchase. All book sales benefit the

Rome Area History Museum.

"Legendary Locals of Rome" is the BEST Christmas gift EVER

for ALL the "locals" on your list!

Please call 706.235.8051 to order/reserve books.

 
1ST SATURDAY CLOCK TOWER TOURS FOR  2016 HAVE BEEN CANCELLED,
DUE TO RESTORATION EFFORTS AND UPGRADES TO THE CLOCK TOWER.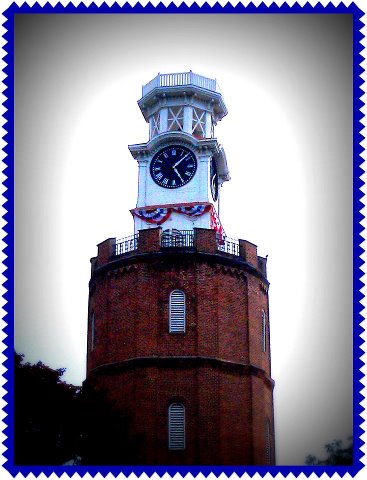 Local Museums Partner to Promote Native American History
The Rome Area History Museum, in partnership with Chieftains Museum / Major Ridge Home, has a new exhibit on display.
These exhibit panels, that will now be on display at the Rome Area History Museum, explore early Native American life in the Floyd County area, including a model of a 16th century Native American village and information about Hernando de Soto's travels through the southeastern United States from 1539 to 1542. Featured in the exhibit is a 16th century replica Spanish sword and helmet created by Bob Harris. The sword is a replica of the sword hilt found by the rivers locally.
Also, Please check out the "Coca-Cola" man's blog for February... a nice article about the museum and our Coca-Cola collection! Click on the link below:
http://cocacolabottleman.wordpress.com/2013/02/13/roaming-around-rome/
Website Content Designed and Maintained by G. Leigh Barba